If you are using Windows 10 and you work a lot on your computer, it is possible that your computer will start running slowly after some time. One of the ways to deal with this problem is to defragment your computer. Sometimes, the reason for slowness is fragmentation. There is no rule on how often to defrag your computer but it is advised that you do it once a month. As a rule of thumb, if the risk is fragmented above 10%, you should consider defragmenting.
Fragmenting actually means that the files on your computer are now in multiple places and the system has to look for them all over the place. This reduces the computer's speed. By defragmenting, pieces of files are brought together for easier processing.
Does Windows 10 Automatically Defrag?
Yes, Windows 10 does defrag automatically every week. This is an in-built default process that was also present in Windows 8 and Windows 7. The hard disk is defragmented once a week while the SSD is defragmented once a month. This only happens if you have enabled System Restore. Sometimes, the defragmentation process might not be consistent. If you notice that the computer is getting slower, you should check if defragmentation is taking place or not.
How to Defrag Windows 10?
If the computer is not automatically doing it, then you can defragment Windows 10 yourself. For this, follow the instructions.
Type 'Defrag' in the Start search bar.
Click on 'Defragment and Optimize Drives'.
If this does not show up, you can go to Control Panel, System and Security and there you will find 'Defragment and Optimize Drives.
In the box, you will see a list of drives with their percentage fragmentation in front of them.
If a driver is more than 5% fragmented, select it.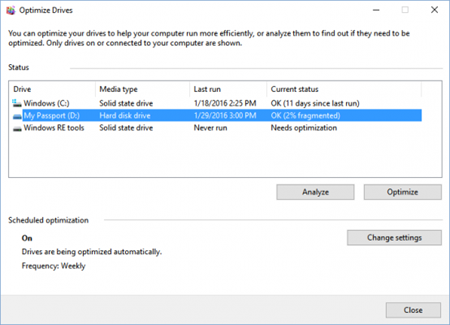 The computer will take some time to optimize the drivers you have selected, depending on their sizes. You can also schedule optimization on your computer. Click on 'Scheduled Optimization' and then schedule the time for defragmentation.
FAQs
Here are some frequently asked questions that most users have:
How Often Should I defrag Windows 10?

There is not strict ruling on this. You can defrag whenever any driver is more than 5% fragmented. Or, you can defrag once a week like Windows 10.
Is it OK to defrag SSD?

In the case of a hard drive, fragmentation is useful as it helps in bringing data closer together. When chunks of data come closer, the write speed of hard disk increases and the computer works faster. This is not the same for an SSD, since it does not write data.

You should not defrag an SSD as it can lower the longevity of the drive. So, when you are defragmenting drivers from the list, make sure that they are not solid-state drivers. Windows deals with SSD fragmentation on its own so you do not have to worry about it.
Where is the Disk Cleanup Tool in Windows 10?

It is easier to clean your computer of unnecessary files and folders if you use Disk Cleanup. This is much easier than physically deleting every file or having to locate the files that you can delete.
Go to the Windows Search bar.
Type in 'Disk Cleanup'.
Click on Disk Cleanup from the results you see.
Choose the drives or folders that you want to clean.
Click OK.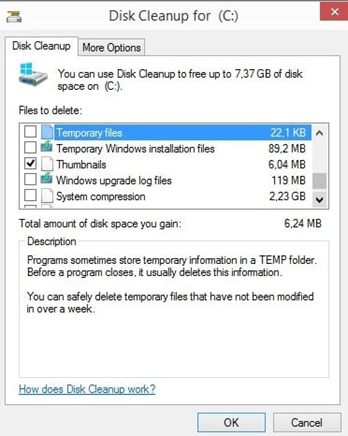 You can also open Disk Cleanup using another method. Press the Windows and R buttons together. A dialog box will open. Type 'cleanmgr' in the search box. Press OK.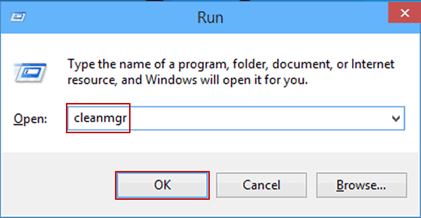 So that's all folks from our end. You have finally made it to the end of how to defrag windows 10. If you have any queries just let us know in the comments section.